Australian Student Visa
Thinking of studying in Australia? We don't blame you! In Oz, you'll find teaching of internationally renowned quality combined with one of the world's finest support systems and an excellent living environment. That's just a few of the reasons why 600,000 international students study in Australia every year.
In order to study in Australia, you must first apply for the course that you wish to undertake during your time in Australia. Once you have enrolled, you are then given a unique number that will be needed when you apply for your Australian visa. This can be done online on the Australian Government website. Once you've fully completed and paid for the application, you should expect your Student Visa to arrive within one month.
A full list of courses can be found on the following web site: http://www.studyinaustralia.gov.au/
For a list of start dates for Australian universities, visit the Universities Australia website here:  www.universitiesaustralia.edu.au
General Requirements
When issued with the Student visa, you must follow these requirements in order to avoid cancellation of the visa; you must:
satisfy attendance and/or course requirements
remain with the education provider with whom you enrolled for the first 12 months of the course
notify your educational provider of your residential address within seven days of arrival in Australia
not work in Australia; once you've commenced your studies, you can then begin to apply for work as long as its 20 hours per week maximum
Students are also asked to provide evidence they have sufficient funds, which will pay for airfares, course tuition fees, accommodation and overseas student health cover, as well as meeting the basic requirements for English Language ability.
In terms of eligibility for a Student Visa, you must:
meet the health criteria 
have acceptable health insurance through the Overseas Student Health Cover (OSHC)
have acceptable accommodation and support arrangements if you are under 18 years of age
have no outstanding debts to the Commonwealth of Australia. If you do have debt, you must have then made arrangements acceptable to the Minister to repay your debt
Applying for a visa
An application for an Australian student visa can take up to three months to process; however, the time may be lengthened due to the presence of a criminal offence or the need for a medical.
The prices are as follows:
Student Visa charges $535 (around £360)
Permission to work $75 (around £50)
How to apply for the Australian Student Visa:
You must have received your Confirmation of Enrolment (CoE) from your chosen university in Australia before you can apply for a student visa.

Contact Visas4oz today for details on how to apply for your Student Visa.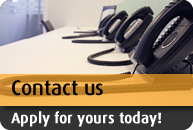 Electronic Travel Authority | ETA tourist visas to Australia
Whether you are travelling to Australia for business or pleasure, you will need a valid visa to gain entry. We offer an online application service for an ETA tourist visa, or a business ETA visa. Our visa processing service includes:
ETA / E Visa only £6.99
Easy online application
Issued within 24 hours
Visa tracking service
Free visa checking & updates
Copy of your Official Australian Government tourist visa
Online & telephone support
Visas4oz is not affiliated with the Australian Government. If you do not wish to take advantage of the many benefits of applying for an ETA with us, you can make your application to the Australian Government for $20AUD (£11.00).